Welcome to Joel Bienenfeld DC
Your Santa Monica Chiropractor
CHIROPRACTIC CARE, MOTION PALPATION, ACTIVE RELEASE, LASER THERAPY
Dr. Joel Bienenfeld is a chiropractor serving Santa Monica and the surrounding area. Our chiropractor and the rest of the welcoming team at Joel Bienenfeld DC are committed to providing chiropractic solutions to address your unique needs, whether you are experiencing back pain, neck pain, headaches, or even muscular tightness and tension. You may be searching for pain relief after an accident, experiencing an injury, or if you suffer from a specific condition like chronic back pain or a spinal condition. Even if you're looking to improve your overall health, our chiropractor can help you attain your everyday wellness goals! Visit our testimonials page to find out what our patients are saying about our Santa Monica chiropractor and our chiropractic care plans.
Our Office Procedure
1) Patients receive a detailed consultation (history) and a comprehensive examination to identify the cause of the problem and the extent of the injury
2) Patients receive a report of findings from the examination. A treatment plan is outlined
3) Treatments are designed to relieve pain, restore function, increase joint and soft tissue flexibility, and prevent future injuries.
Our Services
*Specific Chiropractic care using motion palpation analysis
*Active Release Techniques (ART)
*Physiotherapeutic modalities, (flexion-distraction therapy, ultrasound, muscle stimulation, rehabilitation,laser therapy, pulsed electromagnetic field therapy, and shockwave Therapy
*Massage therapy and Graston technique
*Patient education and home exercises
*Lifestyle, nutritional counseling, and wellness care
Our Outside Services
Sports chiropractic and physiotherapy services for sports teams, high schools, universities, dance companies, sporting events, theatrical performances, and motion picture studios. Lectures on Chiropractic and Sports Injuries.
Joel Bienenfeld, D.C., D.A.B.C.O.
3020 Pico Blvd Suite A
Santa Monica, CA 90405
310-993-6656
[email protected]
www.drjoelchiropractic.com
Common Conditions Treated
BACK AND NECK PAIN, SHOULDER/ARM PAIN, HIP/LEG PAIN, HEADACHES, WRIST PAIN (CARPAL TUNNEL SYNDROME), FOOT/ANKLE PAIN, ARTHRITIS, TENDONITIS, SPRAINS AND STRAINS, PINCHED NERVES, NERVE ENTRAPMENTS, SPORTS AND DANCE INJURIES.
Chiropractic's New Twist -----Motion Palpation!
According to chiropractors the reason the rest-drugs-exercise program often doesn't work is that it focuses on the muscles, and it's not always muscles that are the original cause of the pain. Rather, say chiropractors, it is malfunctioning joints or vertebrae that cause trouble, with muscles becoming tight and spastic to compensate for locked joints and to protect the vertebrae from further damage. What is motion palpation? It is a diagnostic procedure for determining which of the six ways a vertebra is failing to move in order to determine where the spine is malfunctioning. Once the problem area is located, the most immobile area is then treated by manipulation. Non-spinal joints can also be analyzed and treated using motion palpation. In cases where two or three areas feel equally fixated, the doctor's experience and skill are important in determining where to start, because certain immobile areas are protective or compensatory, and not primary. This type of diagnosis and manipulation makes the doctor far more specific in the treatment----and more accurate in finding the chronic trouble spots.
Active Release Techniques (ART)
A.R.T. is a hands-on case management system that allows the practitioner to diagnose and treat soft tissue injuries. Soft tissue refers primarily to muscle, tendon, fascia, and nerves. Specific injuries that apply are repetitive strains, adhesions, tissue hypoxia, joint dysfunction, nerve entrapments, and sports injuries.
Laser Therapy
Generally speaking laser therapy is remarkable for the fact that it safely and effectively reduces inflammation, relieves pain, and heals damaged tissues. In healing tissue, the laser increases the synthesis of collagen-the same matrix found in cartilage. As the synthesis of collagen is increased the cartilage begins to rebuild. Therapeutic lasers work by supplying energy to the body in the form of photons of light. This allows the body to affect it's own repairs. Therapeutic lasers treat an extensive list of ailments involving skin, tendons, nerves, blood vessels, muscles, connective tissue, and joints.
Pulsed Electromagnetic Field Therapy (PEMF)
Pulsed electromagnetic field therapy (PEMF) is non-invasive and used to reduce pain, reduce inflammation, and to increase range of motion. It is used to regenerate damaged and diseased tissue, and to repair torn tendons and fractured bones. PEMF enhances the synthesis of protein within cells, improves circulation, and increases the cellular level of oxygen absorption. PEMF is particularly effective in treating deep muscle soreness because of its deep penetration, as well as its ability to reduce inflammation and pain.
Shockwave Therapy

Our acoustic wave therapy device creates a pulse that is transmitted to target tissues in order to break up scar tissue, increase circulation, reduce pain, promote soft tissue repair, break up calcifications, and control inflammation. This therapy is beneficial for a multitude of conditions.
The chiropractic office of Joel Bienenfeld, D.C. offers a full array of services including chiropractic care using motion palpation, active release techniques, laser therapy, pulsed electromagnetic field therapy, massage therapy, therapeutic exercises, nutritional and lifestyle counseling.
Call our office for an appointment at (310) 993-6656
If you have not been to a chiropractor before and want to find out more, please Email Us or call 310-993-6656 to receive the answers to your questions from our experienced team. We also welcome referrals, so we invite you to share our chiropractic and wellness information with your friends and loved ones.
If you would like to stay informed about the latest in chiropractic care or if you want to start receiving free articles about health and wellness news, subscribe to our bi-weekly newsletter, even if you are not a patient. We also offer a member wellness area which includes our animated exercise videos, wellness articles, and other healthcare resources.
Our Mission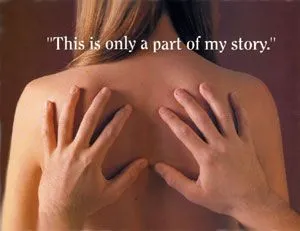 To help get sick people well and keep them well through high quality chiropractic care. We also utilize state of the art adjunctive therapies and patient education in order to relieve pain, restore function, and increase joint and soft tissue mobility.
Dr. Joel Bienenfeld
Santa Monica Chiropractor | Joel Bienenfeld DC | 310-993-6656
3020 Pico Blvd. Suite A
Santa Monica, CA 90405