---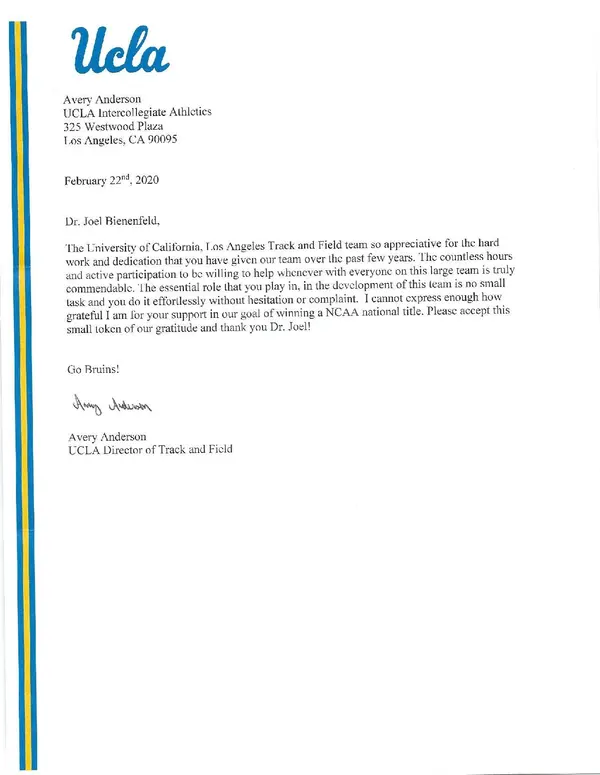 ---
---
---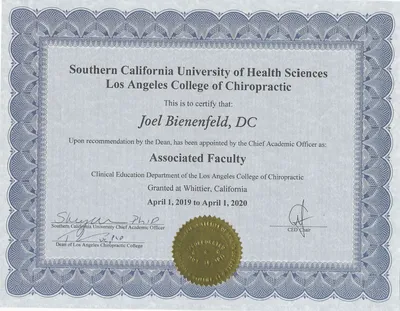 ---
---
---
---
---
---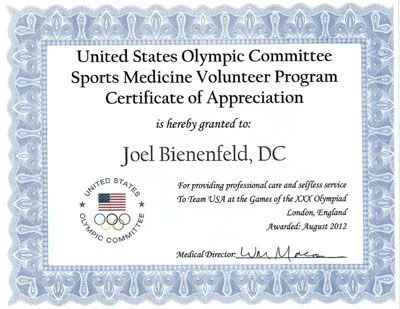 ---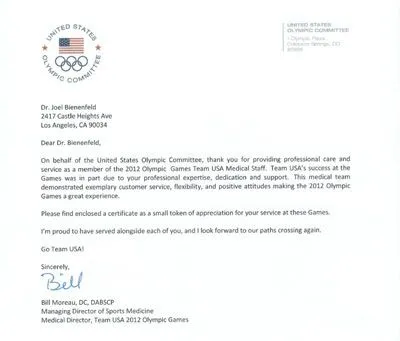 Dr Joel gets thanks from the US Olympic Committee
---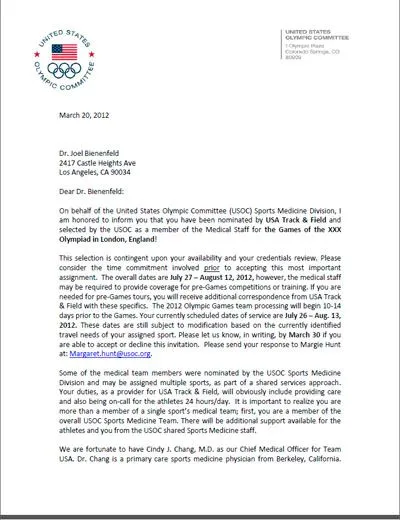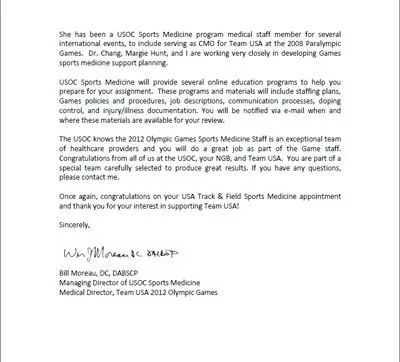 London Olympic Sports Medicine 2012
---
---
USA Track and Field
---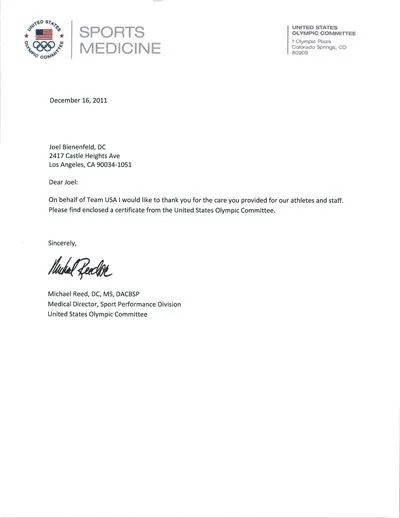 Olympic Sports Medicine
---
Testimonial for Dr. Joel - 10/25/2011
---
Dear Dr. Reed:
Please accept my compliments on the superb medical care my team received at the Pan Am Games.
Joel Beinenfield, of Los Angeles, provided sports medicine for us. His skill level is most impressive, and he made the Eveready Bunny look like a slacker. Truly tireless. My athletes were very pleased with his care.
You'll be pleased to know Joel's a chiropractor, like you.
I hope to see him at future events.
With very best regards,
Ross M. Brown
Chairman, High Performance Committee
Team Leader, 2011 Pan Am Games
Site Coordinator, USADA
Co-Chairman, Ping Pong Diplomacy Milwaukee
USA Table Tennis
---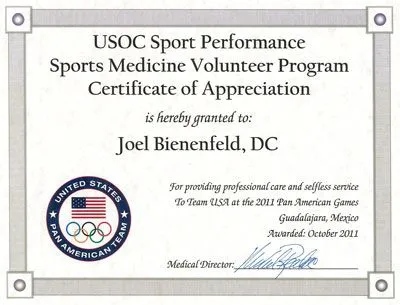 Olympic Sports Medicine
---
June 24, 2011 10:44:31 AM
Subject: 2011 Pan American Games- Invitation,/p>
Dear Dr. Beinenfeld,
Congratulations, you have been selected to be a member of the USOC Sports Medicine Staff at the 2011 Pan American Games in Guadalajara, Mexico.
Please see the attached invitation letter for details.
I'm looking forward to working with you at this exciting and important event.
Sincerely,
Michael P. Reed, DC, MS, DACBSP
Medical Director, Sport Performance Division United States Olympic Committee

Crystal Smith
Sports Performance - Medical Intern
United States Olympic Committee
1 Olympic Plaza
Colorado Springs, CO 80909
[email protected]
Olympic Sports Medicine
---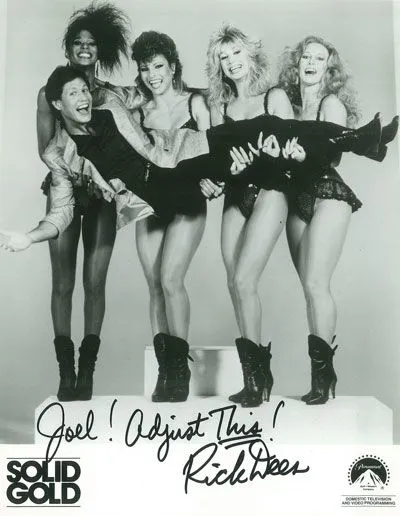 Rick Dees
---
Olympic Sports Medicine
---
USA Gymnastics
---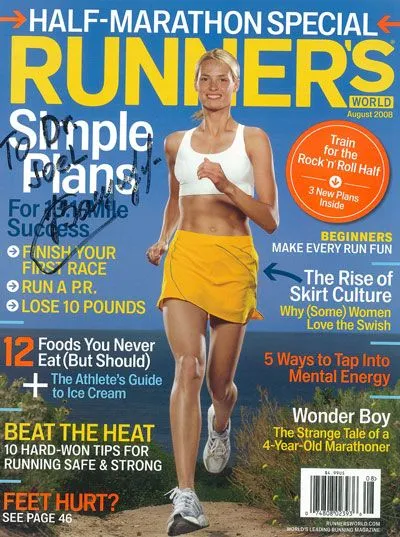 Runner's Magazine - 2008
---
Runner's Magazine - 2005
---
The Janes Runners
---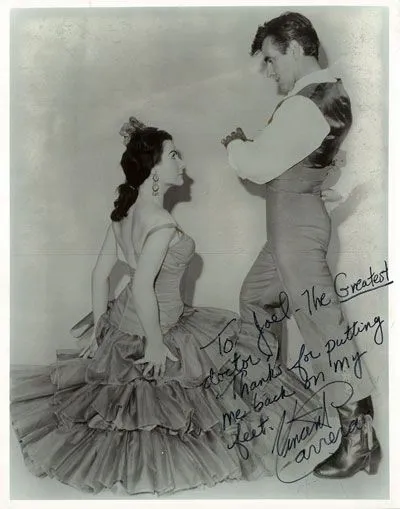 Vincent Carrera
---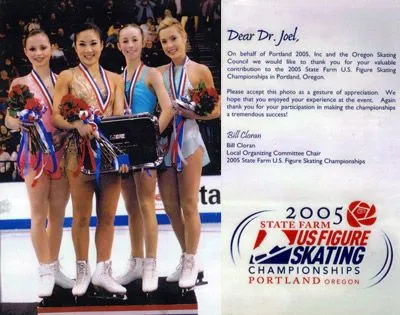 United States Figure Skating Championships
---
The Santa Monica Track Club
---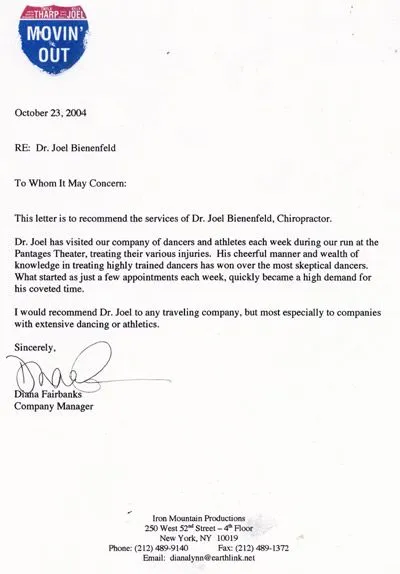 Movin' Out
---
---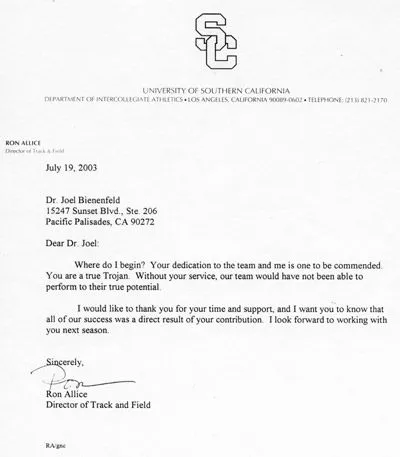 ---
---
---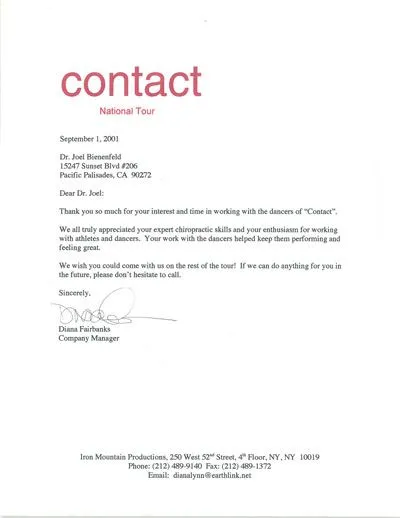 Contact National Tour
---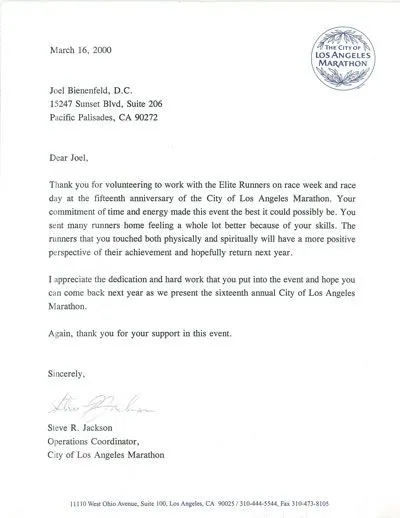 Los Angeles Marathon
---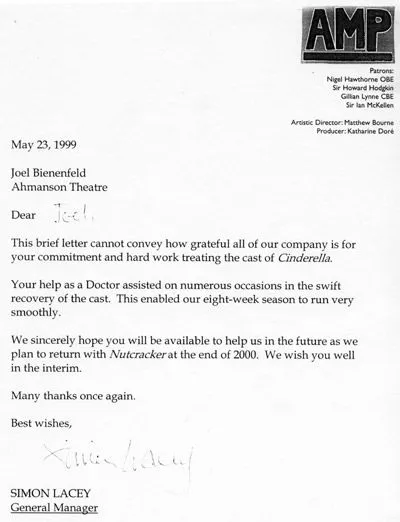 Ahmanson Theatre
---
Ladies League Baseball
---
Los Angeles Marathon
---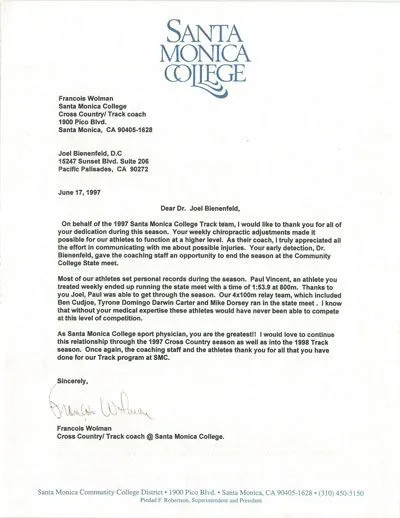 Santa Monica College Track
---
Swan Lake at the Ahmanson
---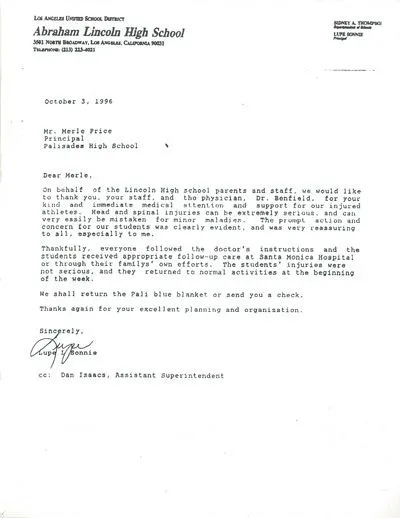 Lincoln High School
---
Palisades High Athletics
---
Palisades High School Football
---